A lecture by Dr. Eduardo Viola, Emeritus Professor of International Relations, University of Brasilia

"Perspectives on environmental/climate/energy policy in Brazil under the Bolsonaro government"

Tuesday, January 22, 2019
12:30 PM - 1:50 PM
University of Miami School of Law, Room E352

Moderated by Professor Caroline Bettinger-Lopez

Lunch to be provided
In an effort to minimize use of plastics,
we encourage people to bring their own cup.


Eduardo Viola is Emeritus Professor of International Relations at the University of Brasilia and Senior Researcher in the Brazilian Council for Scientific and Technological Development. Dr. Viola has been visiting professor at several universities in the US and Europe and member of various international scientific committees. Dr. Viola has published nine books, more than eighty peer reviewed articles and more than fifty book chapters. His latest book is Brazil and Climate Change: Beyond the Amazon (Routledge 2018). His latest article is "The threat of political bargaining to climate change mitigation in Brazil", Nature Climate Change, Vol 8/8, August 2018.


Co-Sponsored by: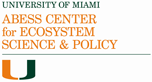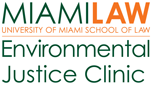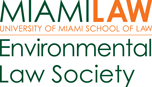 THIS WAS SENT BY:
University of Miami School of Law Office of External Affairs
1311 Miller Drive, Coral Gables, FL 33146
E-mail: events@law.miami.edu