The University of Miami School of Law's International Arbitration Institute invites you to "The Empire Strikes Back: The Struggles to Reshape Investor-State Dispute Settlement (ISDS)" featuring W. Michael Reisman, the Myres S. McDougal Professor of International Law at Yale Law School.

We will also be celebrating the unveiling of Carolyn Lamm's portrait in honor of her generosity to Miami Law and the International Arbitration Institute and LL.M. program.
Thursday, February 9, 2017
Save to Calendar

University of Miami School of Law
1311 Miller Drive, Room E352
Coral Gables, FL 33146
Parking Options
Time:
5:30-6:00 PM - Registration
6:00-7:00 PM - Lecture
7:00-8:00 PM - Reception

Approved for 1 Florida Bar CLE credit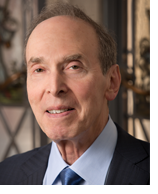 W. MICHAEL REISMAN is the Myres S. McDougal Professor of International Law at Yale Law School where he has been on the Faculty since 1965. He has been a visiting professor in Tokyo, Hong Kong, Berlin, Basel, Paris and Geneva. He is a Fellow of the World Academy of Art and Science and a former member of its Executive Council, a member of the Advisory Committee on International Law of the Department of State, and a member of the Board of The Foreign Policy Association. He has been elected to the Institut de Droit International and is the President of the Arbitration Tribunal of the Bank for International Settlements. He was President of the Inter-American Commission on Human Rights of the Organization of American States, Vice-President and Honorary Vice -President of the American Society of International Law (ASIL), Editor-in -Chief of the American Journal of International Law and Vice-Chairman of the Policy Sciences Center, Inc. He has served as arbitrator and counsel in many international investment cases and was presiding arbitrator in the OSPAR arbitration (Ireland v. UK) and arbitrator in the Eritrea/Ethiopia Boundary Dispute and in the Abyei (Sudan) Boundary Dispute.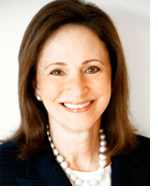 CAROLYN LAMM, JD'73, is a partner and litigator in White & Case's Washington D.C. office and is a prominent practitioner in international arbitration and dispute resolution, trade matters and cross-border commercial federal court litigation. She is involved primarily in the representation of foreign corporate clients and foreign sovereigns.

Professor Lamm, former president of the American Bar Association, teaches a course on Investment Arbitration in Miami Law's White & Case International Arbitration LL.M. program. She has been recognized repeatedly for her professional expertise in international dispute resolution and leadership in the profession and she has served as lead counsel in high-stakes,cutting-edge cases, successfully resolving numerous significant international arbitrations. She has substantial experience with international arbitrations before ICSID and its Additional Facility, NAFTA plus as well as AAA/ICDR, ICC,Vienna Centre, Stockholm Chamber, Swiss Chamber and in federal court litigation.