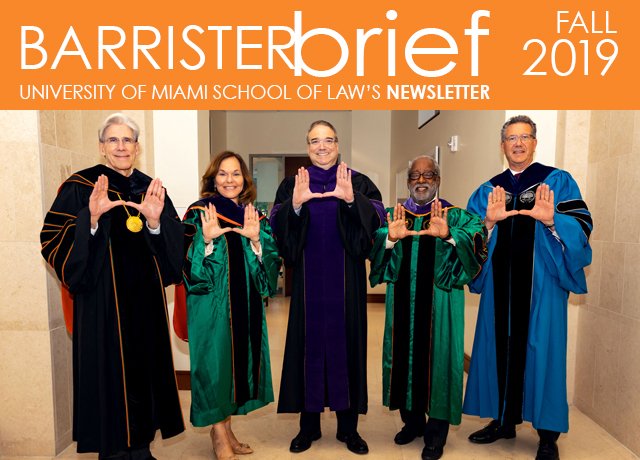 Dean Anthony E. Varona Appointed to the M. Minnette Massey Chair.
Dean Varona has been named the first Dean of the School of Law to hold the M. Minnette Massey Chair. The chair honors the former acting dean who was one of the "First Wave," the fourteen woman pioneers who elbowed their way into the male-dominated world of American law professors in the 1950s. Massey was also the second woman in the country to serve as dean of a law school.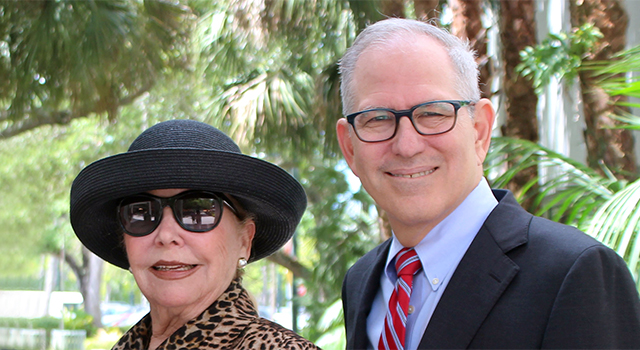 $1 Million Gift to the Litigation Skills Program Honors Late Alumnus
Thanks to a generous gift by wife Carole Gerstein, the late Richard Gerstein, B.B.A. '47, J.D. '49, was honored at Miami Law with the naming of the Richard E. and Carole L. Gerstein Litigation Skills Program. The $1 million planned gift will also support the selection and placement of Gerstein Scholars - student interns who will be placed at the Miami-Dade State Attorney's office.
Via Practicum, Alumna Shepherds Next Generation of Intl LL.M. Students
Aymee D. Valdivia Granda, J.D. '10, is a lawyer at Holland & Knight in the International and Cross Border Transactional Practice. The Cuban-born, raised and trained attorney is also a member of Holland & Knight's Cuba Action Team and recently became a partner of the firm. Before becoming a partner, Valdivia came to Miami Law initially as an LL.M. student and transferred to the J.D. program.
3L Alice Kerr Receives LSGMI's "Outstanding Law Clerk" Award
Legal Services of Greater Miami recently recognized Alice Kerr for promoting equal justice for all. Kerr has worked with LSGMI since interning as part of HOPE's Summer Public Interest Fellowship program in 2018. Kerr currently works with LSGMI's Veterans Advocacy Project.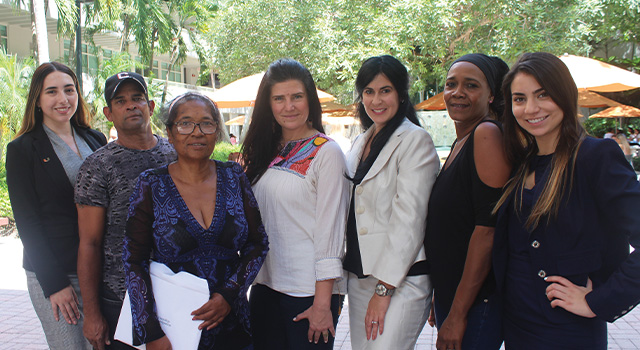 Students Win Three Client Victories for Health Rights Clinic
Students from Miami Law's Health Rights Clinic had three recent wins. "These are the first clients these students have ever represented," said the clinic's director JoNel Newman. "They started school in August, and have already changed their clients' lives."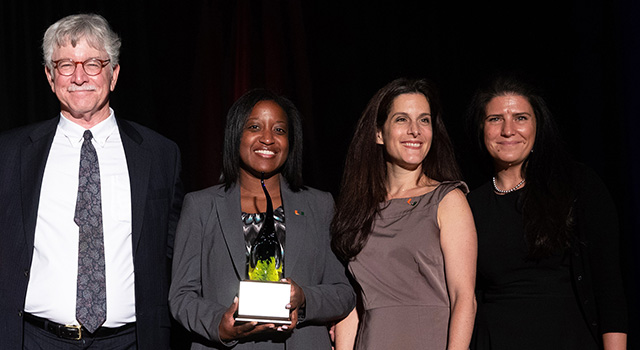 FL Bar Foundation Recognizes Clinics for Immigrant Child Advocacy
A collaboration between three of Miami Law's clinics was named second runner up for The Florida Bar Foundation's 2019 Paul Doyle Children's Advocacy Award. The project brought together the Children & Youth Law, Health Rights, and Immigration clinics. The clinics submitted three amicus curiae briefs in two separate cases in the Florida Supreme Court that contributed to a significant, unanimous 2017 decision of the Court.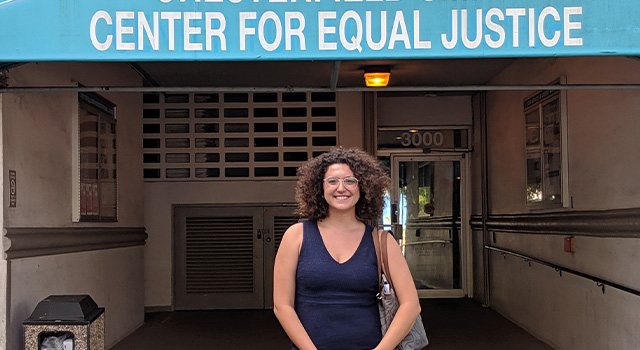 2L Miami Scholar Named Elizabeth Schwartz Scholar by Aqua Foundation for Women
The Aqua Foundation for Women Scholarship recently named Miami Public Interest Scholar Hannah Hays their inaugural Elizabeth Schwartz Scholar. "The Aqua Foundation is a group for and by LBTQ women," Hays said, "and I am honored that the amazing activists who have come before me are willing to guide, share, and build as we figure out how we want to serve and fight for the LGBTQIA+ population in South Florida and beyond."
MORE STUDENTS & PROGRAM STORIES
THIS WAS SENT BY:
University of Miami School of Law Office of External Affairs
1311 Miller Drive, Suite A316, Coral Gables, FL 33146
E-mail: externalaffairs@law.miami.edu
Having trouble reading this e-mail? View as a webpage