FEBRUARY 2020
A message from Law Alumni Association President, Jason P. Kairalla, JD/MBA '02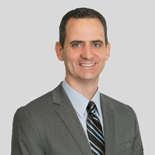 My Fellow Cane Lawyers:
Happy New Year and welcome all to the Soaring '20s. I believe this will be an exceptional decade for our law school and all of us. In this decade, we will celebrate the 100th anniversary of the University of Miami and witness the School of Law's continuing rise in national and international prominence. Under the leadership of Dean Varona and our exceptional faculty, we will welcome exciting new programs and enhance learning through cutting-edge technology and in state-of-the-art facilities. For more on the future of Miami Law, please see Dean Varona's Vision Statement.
We are already off to a great start. We ended 2019 with Dean Varona's investiture into the M. Minnette Massey Chair. Then, on January 2, our alumni participated in the "Miami Law Mojitos and Mambo Mixer" at the Association of American Law Schools (AALS) Annual Meeting in Washington, D.C. Our event was the talk of the conference. Next, it was on to Orlando for the University of Miami's 54th Annual Heckerling Institute on Estate Planning. While in Orlando, our graduates and Estate Planning LLM candidates participated in a luncheon at the Institute. We also hosted an evening reception downtown for local Orlando alumni.
The alumni with whom we met expressed great enthusiasm for making this vision for our future a reality. We shared stories of our times as students at the U and discussed how to enhance Miami Law's regional alumni networks. Please join us in these conversations, plan a visit to campus, meet the Dean, organize an alumni meetup in your community, join the Dean's Circle, give to Miami Law, and consider hiring a 'Cane. There is so much we can do, together.
Connect with your Law Alumni Association on the web, and on Facebook, LinkedIn, and Twitter. As always, you are welcome to contact me directly.
Thank you and go Canes!
P.S. We have a new way for you to share your news with us. Send a note to alumnigoodnews@law.miami.edu and we will spread the word.
Christopher Cavallo, JD '11
Christopher was elected to partnership at Nelson Mullins. He focuses his practice in the areas of white-collar defense and government investigations, receiverships and complex commercial litigation.
---
Jacob B. "Jake" Monk, JD '12 & Raul L. Tano, JD '10 have been elevated to partnership at Shutts & Bowen LLP. Jake is a member in the Insurance Law and Appellate Practice Groups. Raul is a member of the Class Action & Mass Litigation Practice Group.
---
Jerome Ramsaran, JD '13
Jerome has joined Legal Justice Advocates, as their newest team member to help fight for the rights of the disabled and debt-distressed.
ALUMNI ORAL HISTORY
Craig H. Coller, Esq. is a Baltimore, MD native, but frequently visited Miami to see his aunt Carole, and his uncle and mentor, the late Richard E. Gerstein, B.B.A. '47, J.D. '49, who was Miami-Dade County's prominent State Attorney for whom the County's criminal courthouse has been named. Craig came to Miami to study at the School of Law on his uncle's advice and soon fell in love with Miami Law, his classmates and his study group. His first job right out of law school was in the Miami-Dade County Attorney's office, where he spent 36 years as an Assistant County Attorney, and served as chief of the Land Use, Zoning, and Environmental Law section. Upon retiring from the County Attorney's office, Craig started his own firm, and continues working with municipalities to this day.
UPCOMING EVENTS – RSVP NOW!
March 2, 2020
Miami-Dade, Broward, Palm Beach Judicial Reception at the Virgin Miami Central Station (Brightline)
---
March 6, 2020
Celebration: Hon. A. Jay Cristol Chair in Bankruptcy
---
March 11, 2020
Washington, D.C. Admitted Students Reception
---
March 12, 2020
New York City Admitted Students Reception
---
April 2, 2020
is UM Giving Day. Alumni participation is key for the School of Law to shine! Visit givingday.miami.edu and watch your inbox and social media for details.
SAVE THESE DATES!
February 23-29
Dean's Cup - Alumni are encouraged to participate in this year's events. Check here for details to be announced soon, and to sign up.
---
May 5, 2020
AALS Clinics Conference: Faculty and Alumni Reception, Orlando, FL
---
June 2020
Young Alumni Committee's Annual Social - at a fabulous new venue, SGWS Wynwood
Keep an eye on your inbox, mailbox, and social media feeds for details on these events to be announced!
Promote your firm or business at our events. Sponsorship opportunities available!
Contact the office of Law Development and Alumni Relations for details and forms: alumni@law.miami.edu or (305) 284-3470.
WITH GRATITUDE:
Howard Talenfeld's support of the Children & Youth Law Clinic (CYLC) mirrors his dedication to fighting for the rights of abused, disabled and injured children in foster care and other child welfare settings. Justice for Kids (a division of Kelley Kronenberg) and Florida's Children First, an organization he founded, are strong advocates for Florida's at risk children & youth, as is Miami Law's Children & Youth Law Clinic. Learn all about the CYLC here.
New scholarships established at the School of Law! The firms of Tein Malone, PLLC and Becker & Poliakoff, P.C. have joined the ranks of philanthropic law firms who are paying it forward with scholarships for the next generation of legal professionals trained at Miami Law. The Tein Malone, PLLC Scholarship Fund, and the Lee H. Burg Memorial Scholarship Fund will create opportunities for the next generation of advocates. Thank you for investing in our school and our students!
LEAVE A LEGACY TODAY!
The generosity of alumni and friends has nurtured Miami Law for more than nine decades, making possible extraordinary achievements in education and public service. As Miami Law looks ahead to exciting opportunities and unique challenges under the leadership of its new Dean, Tony Varona, those who commit a planned gift to Miami Law will make a significant difference in its future, create a lasting legacy, and be inducted into the prestigious Heritage Society, whose members are catalysts for continued progress – strengthening the University and advancing its mission for years to come.
For further information about different planned giving opportunities that balance philanthropic giving goals with financial needs and tax-planning strategies, please visit the website at www.miami.edu/plannedgiving or contact Georgie Angones, Assistant Dean for Development and Alumni Relations for Miami Law, at (305) 284-6470 or gangones@law.miami.edu.
THIS WAS SENT BY:
University of Miami School of Law Office of Alumni Relations and Development
Alma Jennings Foundation Suite, C319
Robert E. Dooley Building
1311 Miller Drive, Coral Gables, FL 33146
E-mail: alumni@law.miami.edu Phone: 1.866.99.UMLAW
Having trouble reading this e-mail? View as a webpage