AUGUST 2019
A message from Law Alumni Association President, Jason P. Kairalla, JD/MBA '02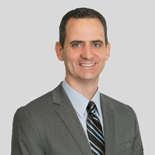 I dedicate my first message as president of the Law Alumni Association to our former dean, Patricia D. White. It is a special time to be a part of Miami Law, and she deserves special recognition for the institution's exceptionally bright future. She led the school through a challenging decade. It was a privilege to watch her work as Miami Law added bright and innovative scholars to its already excellent faculty, launched amazing, next-generation programs and initiatives, and enhanced LLM and clinical offerings. Under Dean White's leadership, Miami Law has become a top destination for high-caliber, forward-thinking law students and professors. In short, she left very big shoes to fill.
The person filling those considerable shoes is our new dean, Anthony E. Varona. I believe that he—especially with our help—is up to the challenge. I cannot wait for you to meet him. For me, playing even a small part in the selection of the new law dean was an honor. Scores of highly qualified applicants wanted the job, and I swelled with pride. Many described this as their dream opportunity. That is a testament to Miami Law's outstanding reputation, its innovative academic programs, and the scholarship of its world-class faculty. It is gratifying to know that the outside world holds Miami Law in such high regard.
Please join us this year as we welcome Dean Varona and begin together a new chapter at Miami Law. It will be, I expect, a long and exciting chapter marked by unprecedented engagement among students, faculty, administration, alumni, and other stakeholders. If you have been away for a while, or are interested in playing a larger role in shaping the future of our school, please reach out to the Law Alumni Association or contact me directly.
ANTHONY EUDELIO VARONA NAMED DEAN OF UNIVERSITY OF MIAMI SCHOOL OF LAW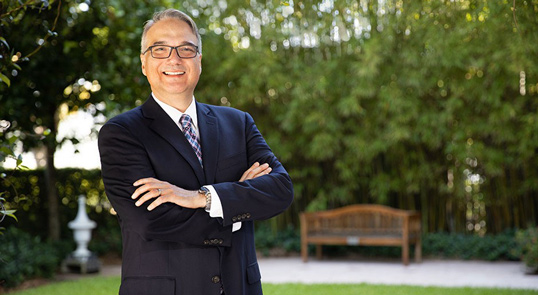 We are excited to welcome Dean Varona to our school!
In making the announcement, Jeffrey Duerk, the University's executive vice president for academic affairs and provost said "Tony is a consummate and respected professional in the area of law, and is immersed in critical issues impacting our country and culture. His insightful and innovative approach to educating the next generation of lawyers will have a profound impact on the School of Law, and in courtrooms, industry, and firms across the country."

Stay tuned for all the developments to come in this new era.
Erika Pagano, JD '13
Erika was Eversheds Fellow, Associate Director and most recently Director of LawWithoutWalls and Lecturer in Law at Miami Law. We congratulate her as she joins Wavelength Law in London as its Head of Legal Innovation and Design. Erika will also serve as our young alumni representative for the UK and Europe!
---
Emily Horowitz, JD '12
Emily has joined the University of Colorado's Law School as its Director of Experiential Learning and Public Service Programs. Emily was Assistant Director of Academic Affairs and Student Services at Miami Law. Emily will serve as our Young Alumni representative in Colorado and organized our first ever Denver area alumni networking social!
---
Candelario Saldana, JD '19
The immediate past president of OUTLaw, Candelario will be recognized as a 2019 Student Leadership Awardee by the LGBT Bar during its Annual Lavender Law Conference and Career Fair in August. Candelario will join Cadwalader, Wickersham & Taft Capital Markets Group in Charlotte and will serve as our Young Alumni representative for the greater Charlotte area.
UPCOMING EVENTS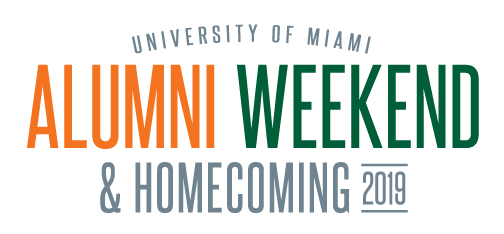 SAVE THE DATE: NOVEMBER 6-9
The Homecoming and Reunion schedule tentatively includes:

Wednesday, November 6
10th Annual Law Alumni Association Homecoming Golf Tournament
Proceeds will benefit the Paul & Terrance Dee Memorial Endowed Scholarship

11 a.m. Check-In | 12 p.m. Tee-Off | 5:30 p.m. Awards Dinner

Miami International Links, Melreese Country Club
1802 NW 37 Avenue, Miami, FL

*Discounted rate for Members of the Judiciary, Elected Officials, Dean's Circle Members, class reunion members and young alumni ('09-'19)

Friday, November 8
● Law Alumni Association Class Reunions: Classes of 1979, 1989, 1994, 1999 and 2009.
6:00 p.m.| Location: Newman Alumni Center
● Student Bar Association Past Presidents Reunion &Law Alumni Association Past Presidents Reunion
6:00 p.m.| Location: Newman Alumni Center, Bruce and Robbi Toll Alumni Library

Saturday, November 9
Law Alumni Association & Student Bar Association: 71st Annual "Morning Spirits" & Homecoming Breakfast
In Honor of the Judiciary, Elected Officials and the Reunion Classes.

8 a.m. "Morning Spirits" |Location TBA
9 to 10:30 a.m. Homecoming Breakfast and Award Ceremony
Location TBA

*Complimentary for Members of the Judiciary, Elected Officials, Dean's Circle Members and those who purchase a reunion ticket.

Visit our website for the latest information.
THIS WAS SENT BY:
University of Miami School of Law Office of Alumni Relations and Development
Alma Jennings Foundation Suite, C319
Robert E. Dooley Building
1311 Miller Drive, Coral Gables, FL 33146
E-mail: alumni@law.miami.edu Phone: 1.866.99.UMLAW
Having trouble reading this e-mail? View as a webpage