SEPTEMBER 2018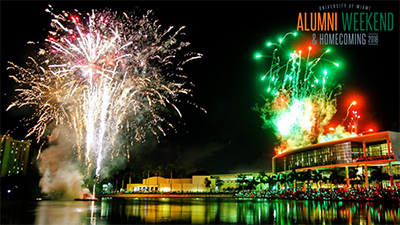 The Office of Law Development & Alumni Relations is here to serve U, our alumni! We have an exciting Homecoming & Alumni Weekend planned for each of you and we hope to see you there. The week will kick off with the 9th Annual Homecoming Golf Tournament ; a reception for LGBTQ & OUTLaw alumni; a class reunion reception for the classes of 1978, 1988, 1998 & 2008 ; and the70th Annual Morning Sprits and Homecoming Breakfast , a celebration of all alumni.
RSVP TODAY
ALUMNI MOVERS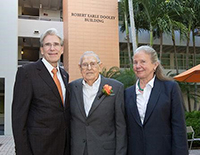 Robert Earle Dooley, JD '53, Contributes Gift to Advance Scholarship and Innovation – Building Named in Honor

"There is one thing that hasn't changed in all these years; the determination by the School of Law to educate and produce the finest lawyers, the finest jurists, the finest professors of law, and leaders of industry, business, and government, not only in Florida but all over the globe and throughout the country."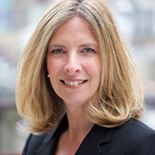 Sony Pictures Hires Stacy Green, JD '94, As Executive VP & Chief People Officer

Sony Pictures Entertainment has brought on human resource veteran and Miami Law alumna Stacy Green as Executive Vice President & Chief People Officer.
Miami-Dade County Court Judge Wendell Graham, JD '83, Steps Down After 24 Years on the Bench

After serving as a Miami-Dade County Court judge for 24 years, Judge Wendell M. Graham, 61, has announced that he will be retiring.

Governor Rick Scott announces appointments and re-appointments to Florida's Judicial Nominating Commissions, including six Miami Law alumni: Hunter Norton, JD '06, Barbara A. Kreitz Cook, JD '95, Harout Jack Samra, JD '09, Anita Geraci-Carver, JD '95, Patrice F. Behnstedt, JD, '03, Thomas Newcomb Hyde, JD '75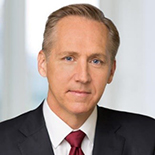 Jeffrey W. Martin, JD '92, Featured in The San Diego Union-Tribune

The board of directors of Sempra Energy announced that Miami Law alumnus and CEO Jeffrey W. Martin, JD '92, has been elected chairman of the company. The incoming CEO talked about Sempra Energy's future in the rapidly changing global energy markets during an interview at Sempra headquarters in downtown San Diego.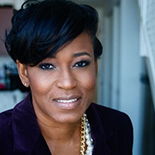 Monique D. Hayes, JD '04, Featured in the Daily Business Review

Meet Monique Hayes: The Bankruptcy Lawyer Indebted to Miami. "I want people to stay in Miami and make it better, not just use it for vacation," said Monique D. Hayes, partner at Goldstein & McClintock, and president of the Wilkie D. Ferguson Jr. Bar Association.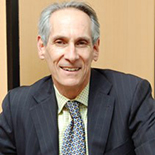 Joshua Mintz, JD '81, to be Presented with the Leading Global Honor for General Counsel and Law Departments

In recognition of the achievements Miami Law alumnus Joshua Mintz, the Directors RoundTable is presenting Joshua Mintz and the Legal Department of the MacArthur Foundation with the leading global honor for General Counsel and Law Departments.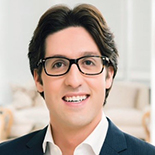 Alumni Profile: Danny Hertzberg, JD '09

A luxury real estate agent, Miami Law alum, Danny Hertzberg brings an innovative approach to utilizing digital platforms to sell homes. Hertzberg, a Miami Beach native, completed a joint J.D./M.B.A. degree at the University of Miami and was recently named a 2018 40 Under 40 honoree by South Florida Business Journal. The awards were presented at the August 3rd awards ceremony at Jungle Island in Miami.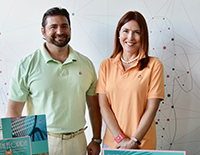 Alumni Profile: Christine Gudaitis, J.D. '01, and Brett Prieur, J.D. '01

In an exciting journey since attending the University of Miami School of Law in the 1990's, both Gudaitis and Prieur have come full circle, back to their love of South Florida and its culture. The pair has designed and launched South Florida Clothiers, a high-end polo shirt company, blending breathable fabric, South Florida color accents and a classic Stone crab logo.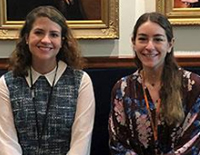 Alumni Profile: Linet Suarez, JD '17, and Kelly Shami, JD '16

As Miami Law prepares to celebrate the 20th Anniversary of the HOPE Public Interest Resource Center, Linet Suarez, JD '17, and Kelly Shami, JD '16, share their thoughts on how HOPE shaped their law school experiences and their career paths. Both grads found their way to the Florida Supreme Court after taking advantage of the many opportunities that HOPE provides to Miami Law students.