MAY 2018

A message from Georgie A. Angones, Assistant Dean, Alumni & Development


As we come to the close of another academic year, I would like to take this opportunity to congratulate the Class of 1968 graduates who celebrated a very special Fiftieth Year Reunion. I would also like to congratulate graduates of the Class of 2018; I wish them all the best as they prepare to take the Bar exam and begin a new chapter in their lives. I also look forward to recruiting them so that they will become active members of the Alumni Association.

I applaud our outgoing President of the Law Alumni Association, Detra Shaw-Wilder, JD '94, partner at Kozyak Tropin & Throckmorton. Detra has been a tireless leader and will continue to serve on our Executive Committee and as Chair of our exciting Oral History Project as we prepare for the University's 100th anniversary in 2025.

I look forward to an exciting year with our incoming President of the LAA, Mark F. Raymond, JD '83, Managing Partner of the Miami office of Broad and Cassell LLP as well as all our wonderful board members including the Judicial Directors, active Past Presidents, our Law Parents and Partners, and our National Advisory Council.

Patricia D. White, Dean and Professor of Law will be going on sabbatical this Summer until December 31st. I wish her well in this well-deserved break and look forward to working with our new Acting Dean, Osamudia James and Vice Dean, Professor Andres Sawicki. They are eager to travel and meet with all of you and to partner with our office and the Law Alumni Association to raise unprecedented funds in support of scholarships for our students—the school's top priority!

I thank you for your ongoing support and encourage you to make a gift to the scholarship of your choice and look forward to seeing you at upcoming Law Alumni events.

ALUMNI MOVERS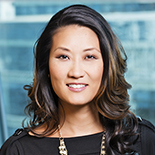 Katie S. Phang, JD '00, Named a 2018 South Florida Business Journal's Influential Business Women

Katie S. Phang has been recognized as one of South Florida Business Journal's Influential Business Women of 2018. She was presented with the award at a luncheon on Friday, May 11th at the Pier Sixty-Six Hotel & Marina in Fort Lauderdale.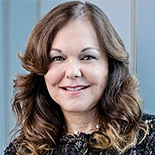 Hilarie Bass, JD '81, Pens Opinion Piece in Sun Sentinel

Separation of Powers — still relevant 230 years later.
Alumni Profile: Diana Santa Maria, JD '84

Medical Malpractice, Personal Injury Lawyer on Persistence, Practice, and Philanthropy. "Persistence prevails when all else fails" This is one of Diana Santa Maria's, J.D. '84, favorite quotes. As a mother of two who started her own law practice with a nine-month old and another child on the way, Santa Maria certainly exemplifies persistence.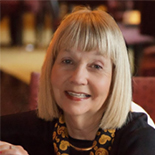 Novelist and Judge Barbara Levenson JD '81 Shares Career Advice with Young Alumni and Miami Law Students at Table of 8 Dinner

Never take no for an answer. That's the advice of author and retired judge Barbara Levenson, J.D. '81, during the Young Alumni Committee's Table of 8 dinner. Now a novelist of a successful legal mystery series, Levenson had a long path filled with successes and obstacles.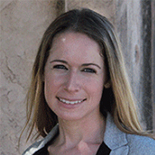 Alumni Profile: Stephanie Rosendorf, JD '16

Stephanie Rosendorf, JD '16, was no stranger to politics and government when she came to Miami Law. Before she enrolled, she served as a Legislative Intern for State Representative Mark Pafford, volunteered with Ruth's List FL to help elect pro-choice Democrats, and was Deputy Campaign Manager during Cary Glickstein's successful campaign for Delray Beach mayor. With that background, it should come as no surprise that Rosendorf is excelling as an Aide for County Commissioner Nan Rich in Broward County.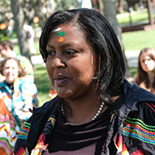 Law Alumni Association President, Detra Shaw-Wilder, JD '94 Inducted Into Iron Arrow

Twenty-two new inductees were tapped into the Iron Arrow Society. The inductees' foreheads were marked with three lines of green, orange and white paint – the colors of UM. The Iron Arrow Society is known for being the most exclusive organization at the University of Miami.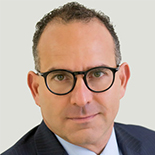 Adam Moskowitz, JD '93, featured in the Daily Business Review

Coral Gables litigator Adam Moskowitz said he wants to help start honest conversations about stress and mental health in the legal profession. Moskowitz opens up about stress and quitting drinking.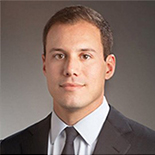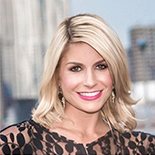 Young Alumni Committee Chair, Todd Friedman, JD '12 and Young Alumna Lauren Pettiette, JD '14 named UM 30 Under 30

The University of Miami Alumni Association honors 30 outstanding alumni for their impact on society. Qualifying candidates were then evaluated based on the impact made on his or her profession, community, and the University of Miami.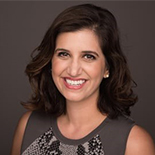 Jessica Markham, JD '05 Featured on the DC Bar

Career and Motherhood on Her Own Terms: Family lawyer Jessica Markham, who opened her family law firm in August of 2015 has recently given birth to her second child and is currently on maternity leave.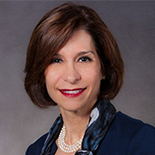 The Coral Gables Community Foundation Welcomes Laura Russo, JD '84, as the Chair-Elect

Born and raised in Coral Gables, Russo runs her own law firm, Laura L. Russo, Esq., specializing in land use and zoning. Russo is a double graduate of the University of Miami where she received her law degree. For the past three years, she has been an active foundation board member serving on the Gala and Endowment Committees.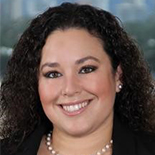 Haydee Sera, JD '09, has been chosen for the Women of Distinction Award by the Cultural Affairs Committee of Miami Lakes

The Committee considered the contributions the nominees made to the community through their leadership, dedication and achievements in selecting eight women in eight discrete categories.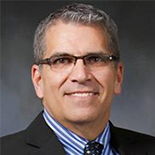 Carlos J. Martinez, JD '90, 2018 Pa'Lante Award Honoree

Carlos J. Martinez, a native of Cuba, has dedicated his professional life to public service, using his legal talents in service of the poor. Pa'Lante Awards represent a recognition and celebration of people that have helped move the South Florida community forward. Honorees are selected based on the impact of their effort as well as the length of their service.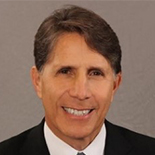 Joseph H. Serota, JD '78, Wins David W. Dyer Award

The Dade County Bar Association (DCBA) announced that it has named Joseph H. Serota, founding member of Weiss Serota Helfman Cole & Bierman, as the recipient of the 2018 David W. Dyer Professionalism Award.