JULY 2018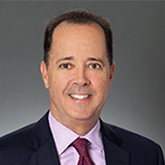 A message from Law Alumni Association President, Mark F. Raymond, JD '83


We all have recollections of our law school days including classmates, professors, classes, anxieties, successes and challenges. As your Law Alumni Association President, it is my mission to rekindle those memories and encourage your active participation with the School of Law. We have over 22,000 alumni and countless friends of the School of Law. The Board of Directors of your Association and I are committed to enhancing the ways we provide information and services to each of you. I would also like to thank the immediate past President, Detra Shaw-Wilder, JD '94. Detra had a successful year of leadership and I look forward to carrying on the initiatives she started during her term. A special thanks to our Young Alumni Committee, these graduates of the last ten years have enthusiastically embraced the challenge to keep their generation of graduates engaged with our school and our students. They have done an outstanding job and the Board is most grateful.

This 2018-19 academic year is off to a great start. This June we hosted a very successful Alumni reception at the Annual Florida Bar Convention in Orlando where we presented the Distinguished Alumni Award to Stuart Z. Grossman, JD '73 and the Alumni Leadership Award to Senator William S. Galvano, JD '92. Stuart and Bill were genuinely touched by the well-deserved awards. They represent the best of our Alumni and I thank them again for their exemplary leadership and contributions to our community.

It is my pleasure to acknowledge the generosity of a distinguished alumnus, Robert E. Dooley, JD '53 who not only established an endowed scholarship at the School of Law, but also became a member of the University's Merrick Society with a leadership gift to name one of our Law School Buildings. Join us, September 6, 5:00 pm at the School of Law for naming of the building.

We have enjoyed success in connecting our alumni through publications, social media, sponsoring numerous social events, CLE's and other mentoring events with our students. I take great pride in my work as President of the Law Alumni Association this year and encourage you to attend and promote our alumni activities both locally and across the country, please feel free to contact me to share your thoughts, concerns and special requests.

Be well.

ALUMNI MOVERS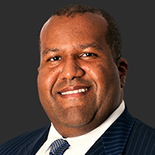 Jaret L. Davis, JD '99, Named Attorney of the Year

Miami Law alumnus and Greenberg Traurig, P.A. Miami office Co-Managing Shareholder Jaret L. Davis was recently named Attorney of the Year at the Daily Business Review's 2018 Professional Excellence Awards event in Key Biscayne. The awards recognize exemplary work by attorneys in the legal profession and the South Florida community in 2017.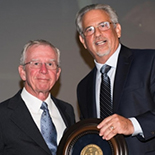 Howard Talenfeld, JD '79, Receives 2018 Medal of Honor Award from The Florida Bar Foundation

Nationally-known children's rights attorney Howard Talenfeld was recognized by The Florida Bar Foundation as the recipient of the 2018 Medal of Honor Award for a Lawyer. The Medal of Honor Award is the highest award given by The Florida Bar Foundation and recognizes individuals who have distinguished themselves through their exceptional achievements in improving the administration of justice in Florida.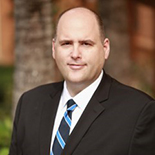 James Prescott Curry, JD '04, Appointed Chairman of The Florida Bar Business Law Section Computer and Technology Law Committee

James Prescott "Scott" Curry has been appointed Chairman of The Florida Bar's Computer and Technology Law Committee for the 2018–2019 term. In addition, Mr. Curry has been appointed Member of The Florida Bar's Standing Committee on Technology for the 2018–2019 term.
Sonia Pressman Fuentes, JD '57, is the Recipient of the 2018 SSA Backbone Award

Each year, the Backbone Award is given to a secular person whose dedication and work over many years has been foundational in the cause of civil rights, freedom, and equality. Sonia will receive the Backbone Award at the 2018 Secular Student Alliance national conference this summer.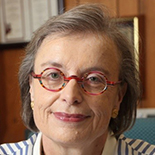 The Honorable Cindy S. Lederman, JD '79, Featured in the Miami Herald

Judge Lederman will retire. During her 25-year tenure as a juvenile court judge, including a decade as the court's top judge, she's ruled in some of the most important cases. Lederman has also led a movement to introduce science into the courtroom. Collaborating with child development experts, she transformed the Miami-Dade children's court.

Leigh-Ann Buchanan, JD '09, Xavier Cortada, JD '91, Jaret Davis, JD '99 and Professor Mary Anne Franks Named Amount 50 Influential Floridians

In this important election year, the Miami Herald, el Nuevo Herald and Bradenton Herald want to drive a discussion on the important issues facing the Sunshine State. We've assembled a panel of 50 influential Floridians who will offer their views through the November elections.
Julie Braman Kane with B.J. Masterson Award for Professionalism by the Florida Justice Association

Awarded annually to an attorney who epitomizes ethical professionalism throughout their career. Kane was honored at FJA's annual convention at The Breakers in Palm Beach becoming the first woman to ever receive the award. Each year, the FJA recognizes those who have dedicated their lives to their profession and the FJA's mission to preserve and protect Florida's civil justice system.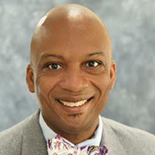 African American Mayors Association (AAMA) Names Miami Gardens Mayor Oliver Gilbert, JD '00, as New President

Becoming president of the AAMA is an extraordinary honor," said new President Mayor Oliver Gilbert of Miami Gardens Florida. "Over the next year we will continue the conversation of equity and equality that affects African Americans throughout the country. We will focus on the diversity of issues that speak to our growth and evolution. From housing to wealth building, public safety to innovation. We are whole and our interests and needs are diverse; so shall be our advocacy."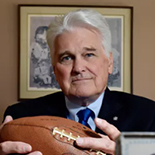 Frank Jackson, JD '71, Featured in Sports Day

A former AFL and NFL wide receiver turned criminal defense attorney. Jackson played football at SMU, the Dallas Texans/Kansas City Chiefs and Miami Dolphins in the early 1960s. Jackson had a relatively short pro football career, as the law was his passion. He worked as a prosecutor for Dallas County for well-known district attorneys. On June 21, Jackson was inducted into the Texas Criminal Defense Lawyers Association Hall of Fame.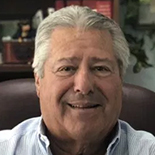 Jay Hershoff, JD '68, Featured in Keys Weekly

Jay Hershoff is a negotiator. As the founding partner of Hershoff, Lupino and Yagel his job is to negotiate family disputes and the culpability of those accused of a crime. Hershoff was seduced by South Florida and earned his law degree from the University of Miami before embarking on a legal career that has spanned nearly five decades and taken him halfway around the world.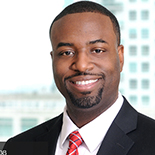 Alumni Profile: Christopher Lomax, JD '08

A former federal prosecutor with the U.S. Department of Justice and an associate with Jones Day, enlightened new graduates with a moving speech at the Annual Senior Mwambo Ceremony. "I arrived on the University of Miami's campus as an eighteen-year-old freshman - just a few months removed from senior prom," Lomax said. "I departed at the age of 25 with the training and credentials necessary to jump right into arguing high stakes civil rights cases in federal court as a United States Department of Justice trial attorney."