DECEMBER 2018
A message from Law Alumni Association President, Mark F. Raymond, JD '83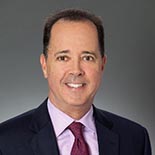 Having celebrated the Thanksgiving Holidays recently, and as we get to welcome a new year, I am reminded of a quote by Melody Beattie; "Gratitude makes sense of our past, brings peace for today and creates a vision for tomorrow".
I want to express my appreciation for your involvement and support. I also extend our heartfelt gratitude to the faculty and staff at the University of Miami School of Law who supported us through the years when we were students and continue to support us in our chosen professions. This academic year has been a very eventful one, from our local and national elections, to our regional, Homecoming events and holiday celebrations. I thank the sponsors of all of our alumni events and their committees for their planning and execution of truly first-rate events.
As many of you have heard by now, Dean Patricia D. White will be coming back as Dean from her sabbatical on January 1, 2019 but is stepping down as Dean at the end of the coming semester to return to our faculty. The Provost has announced that a national search will be conducted to find a new Dean. Trish White has been a remarkable and visionary leader. We are extremely grateful to her for 10 years of leadership. You will be hearing more from me regarding upcoming events to celebrate her dedication and service to our Alma Mater. I take this opportunity to thank the Acting Dean, Osamudia James for supporting me and the Alumni Association during the Dean's Sabbatical. Her ongoing participation and enthusiastic support of the LAA is greatly appreciated.
Serving as your LAA President has been a terrific learning experience for me and a great deal of fun. As I embark on my next six months of leadership, I encourage you to become active with the LAA, to contribute to your School of Law, and assist the next generation of outstanding graduates.
Happy Holidays to you and yours,

Mark
ALUMNI MOVERS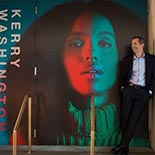 Christopher Demos-Brown's, JD '95, 'American Son' Goes to Broadway

The play that thrust Demos-Brown into the national spotlight is set in, and was developed in, Miami. Nurtured in the Playwright Development Program funded by Miami-Dade County's Department of Cultural Affairs and had a series of South Florida readings before it had its world premiere at Barrington Stage Company in Pittsfield, Massachusetts.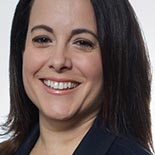 Lisa Capote, JD '05, Elected Hispanic National Bar Association Regional President of Florida

Lisa Capote was installed during the 2018 HNBA Annual Convention held in Philadelphia in September having served as an active member, mentor, and leader of the HNBA for many years.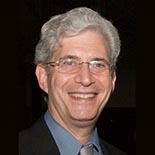 Bernard Siegel, JD '75, Speaks at Unite To Cure Conference at the Vatican City

Bernard Siegel, executive director of the nonprofit Regenerative Medicine Foundation and founder of the World Stem Cell was one of the speakers at Unite to Cure, the Fourth International Vatican Conference, How Science, Technology and 21st Century Medicine Will Impact Culture and Society.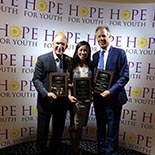 Brian Ziegler, JD '79, Honored as Every Day Heroes By Hope For Youth

Brian Ziegler, Partner in the Corporate and Securities Law Practice Group at Certilman Balin Adler & Hyman, New York. believes that his own mentoring relationships developed over the 14 years of the LIKE program have served as positive influences on the young people he has had the privilege of meeting.
Women in Big Law: A Conversation with Hogan Lovells Attorneys and Alumnae

International arbitration partner Maria Eugenia Ramirez; health and white collar group counsel Stephanie Carman teamed up with the University of Miami School of Law's student organization, Miami Law Women, to host a lunchtime panel event titled "Women in Big Law: A Conversation with Hogan Lovells Attorneys."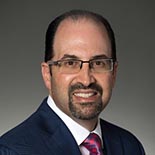 David S. Weinstein, JD '87, Named President of Federal Bar Association's South Florida Chapter

David Weinstein, a partner in the Miami office of the national law firm of Hinshaw & Culbertson, has been installed as the president of the South Florida Chapter of the Federal Bar Association (FBA) on October 11, 2018 at an awards dinner and reception at the Four Seasons Hotel Miami.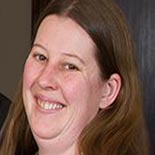 Adrian Arnakis, JD '04, Has Been Named Senior Vice President of Government Affairs by the Association of American Railroads

Arnakis has more than 13 years of experience in the U.S. Senate, where she established herself as a policy leader and trusted adviser on transportation and infrastructure issues.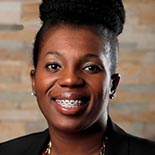 Niya Fonville, JD '08, Named Associate Director of Career Center at Campbell University School of Law

Niya Fonville has joined the Norman Adrian Wiggins School of Law at Campbell University, North Carolina bringing more than a decade of legal practice experience as an attorney for Legal Aid of North Carolina to this position.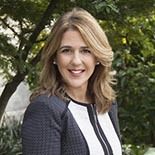 Miriam Soler Ramos, JD '02, guest speaker at Miami Law Public Interest Lecture Series

Past president of CABA, Soler Ramos visited Miami Law as part of unique lecture program which brings our students into contact with civically involved public interest lawyers.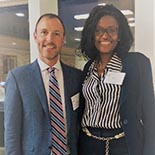 DeAnna Allen , JD '96 and Stephen Cohen , JD '97 receive Law Alumni Achievement Awards

On October 25, 2018 the Law Alumni Association honored DeAnna Allen and Stephen L. Cohen in Washington, DC for their exemplary achievements and service. The alumni reception also welcomed our Miami Law students and faculty who were attending the annual Equal Justice Works Conference and Career Fair, the largest national public interest legal career fair which brings together more than 200 public interest employers to conduct interviews for full-time positions and internships.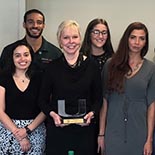 Marilu Marshall, JD '69 honored during Dean's Forum

Marilu Marshall visited Miami Law where she received the Law Alumni Association's We Are Proud of U award and spoke to students and faculty at the Dean's Forum where she answered questions about the fascinating arc of her life and career. Read "Vanguard JD '69 - from Criminal Law to Cosmetics - Marilu Marshall on Career w/Estée Lauder" to learn more about her story.
Professor Lili Levi honored with Professor Mary E. Doyle Award by Miami Law Women during the 70th Annual Homecoming Breakfast

Remarks from Professor Levi: Thank you very much for this; I'm more honored than I can say! I'm grateful not only to the Miami Law Women – an important voice at the Law School since I arrived — but because the award is named after Dean Mary Doyle. For those of you who knew Mary, what I'll say about her is obvious. For those who didn't, boy did you miss out! Mary was so smart, so quick, so kind, so funny. In love with words, politics, the Everglades, the law, all of our students and alumni, with UM itself. She was both a trailblazer and one of a line of strong and powerful women leading UM Law at a time when that wasn't so common in the legal academy. She was Dean when I was hired, so she helped me get the best job in the world—thank you, Mary! I had almost 30 years to watch and learn from her. A wonderful and generous mentor, rich in nuance and good advice, Mary was just infectious and inspiring. She set the bar high for all of us. I know I speak for her in celebrating both Miami Law Women and the whole UM Law community. I also know that were she here she would have great expectations for each of us. She would remind us that a law degree confers power in our society and therefore requires responsibility. She would tell you students to appreciate the doors that have been opened for you; to be vivid, to make your voices heard, to make a difference in the world, to stand up for your beliefs – and not to forget where you come from. She and I and all the Miami Law Women who came before you know that you will! Thank you for this honor!
Click here to contribute to the Mary E. Doyle Endowed Scholarship Fund
Faculty Farewell

We extend our best wishes and gratitude to Professors Michael Graham and Richard L. Williamson who have retired after many years of service to the University of Miami School of Law!
Year-End Giving – Lower Your taxes with the New Tax Law