JUNE 2017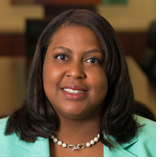 A message from Law Alumni Association President, Detra Shaw-Wilder, JD '94

Growing up in Miami, the year seemed to be divided into two parts – before summer and after summer. In the summer of '91, I was looking forward to the challenge of starting UM Law in the Fall. This summer, twenty-six years later, I have the same excitement and enthusiasm about serving as the President of the Law Alumni Association. It is an honor and privilege to serve in this position and to follow Josh Spector, an amazing and committed LAA leader. I look forward to working with the 2017-18 Law Alumni Association and the Young Alumni Committee to lead an Active, Engaged and Connected association. In this regard, we have planned a year of local and regional events and activities designed to provide our law alums with the opportunity to engage with the law school, I hope this newsletter serves it purpose in keeping alumni updated and connected to the school and one another.

I am proud to represent the LAA at a time when the strength of our alma mater and the leadership of our alumni is more evident than ever at the national, state and local bar leadership levels: Incoming President of ABA Hilarie F. Bass JD '81; Chair of ABA House of Delegates Deborah Enix- Ross, JD '81; President of The Florida Bar Michael J. Higer, JD '85; President, Florida Association Of Women Lawyers, Miami-Dade Chapter, Katie S. Phang, JD '00; President, American Association for Justice, Julie Braman Kane, JD '93; Gwen S. Cherry Black Women Lawyers Association, President-Elect, Nikki Lewis Simon, JD '99; Miami Dade County Association, President-Elect, Jordan A. Dresnick, JD '08; and National LGBT Bar Association, President, Dale Noll, JD '12.. Just to name a few.

I am looking forward to connecting with each of you and representing all law alumni as an Active, Engaged and Connected LAA leader.
ALUMNI MOVERS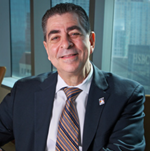 Michael Higer, JD '85, installed as President of the Florida Bar

Daily Business Review feature on Michael Higer's year ahead leading the Florida Bar.
Norma Lindsey, JD '93, appointed to the Third District Court of Appeal

Governor Rick Scott announced the appointment of Miami-Dade Circuit Judge Norma Lindsey. Lindsey, 52, has been a judge since 2005, when she was appointed to the Miami-Dade County Court bench. She served in the criminal and civil divisions there before Scott appointed her to the circuit bench in 2011.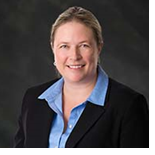 Cathy Dorvil, JD '09, featured in the Hamilton County Herald

With a life changing experience in Haiti, attorney Cathy Dorvil is a member of the health care practice group at Chambliss Bahner & Stophel and single parent of three adopted Haitian teens.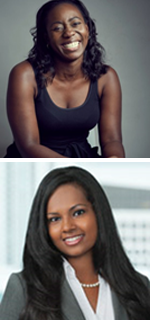 Leigh-Ann Buchanan, JD '09, and Yolanda Strader, JD '09 awarded Women of Distinction by Dade County Bar Association

Leigh-Ann Buchanan, founding executive director of Venture Café Miami, facilitates sustainable growth, increase diversity, and enhance links inside the innovation and startup community in Miami.

Yolanda Strader, litigation attorney at Carlton Fields. Yolanda Strader handles various complicated business litigation issues in her work as an attorney. An active member of the South Florida legal community and served as past president of the Wilkie D. Ferguson, Jr. Bar Association.
Stephanie C. Davis, JD '08, named Chief Compliance Officer of Volkswagen

In her newly elevated role, Davis will direct strategy for and drive a culture of compliance and integrity that ensures adherence to legal and statutory requirements and the highest ethical principles.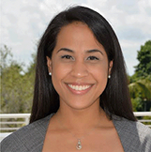 Pauline Green, JD '14, Addresses Youth Homelessness in Miami

Former Miami Scholar Pauline Green has devoted her life to advancing the public interest and advocating on behalf of vulnerable children and youth.