DECEMBER 2017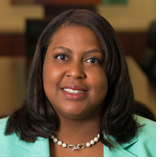 A message from Law Alumni Association President, Detra Shaw-Wilder, JD '94


The Law Alumni Association welcomes your participation and encourages you to offer your time, treasure and talent to the law school. At this time of year when we take pause to give thanks for the good in our lives, we reflect with gratitude on all that has come before and embrace the spirit of goodwill and philanthropy.

A sincere thank you for your past support and I ask you to join me in making an end-of-year gift in any amount to the School of Law. Every dollar you give helps our Dean bring a vibrant legal education to our students and demonstrates to them the strength of our alumni community.

You have until midnight of December 31 to make a tax-deductible gift online, or to send a postmarked check. To give online now, click here.

However you choose to give, I thank you. I wish for you and yours peace, good health, and joy now and in the coming year.

Did you attend an event recently? Tell us about your experience.

ALUMNI MOVERS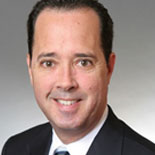 Law Alumni Association's President-Elect Mark Raymond, JD '83 Featured in the Daily Business Review

Mark Raymond has represented clients ranging from high-profile corporations like Carnival Cruise Line to individuals like the New York nun whose money he recovered after she lost it because of a broker's poor investment decisions.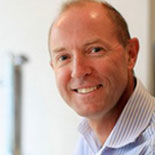 Stewart Glendinning, JD '94, Joins Tyson Foods as CFO

CEO of Molson Coors's international business Stewart Glendinning has been appointed chief financial officer of Tyson Foods. Tyson Foods CEO Tom Hayes drew attention to Glendinning's background in finance and operations as the business transforms to 'a modern food company'.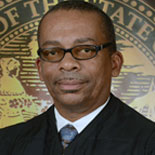 Magistrate Gordon Murray, JD '85 Named Miami-Dade County Court Judge

Governor Rick Scott appointed Gordon Murray, a magistrate and child support hearing officer, to the Miami-Dade County Court bench. Murray has worked as a Miami-Dade magistrate and child support hearing officer since 2013.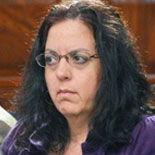 Linda Lacewell, JD '88, Appointed Chief of Staff and Counselor to the Governor of New York Andrew M. Cuomo

Linda Lacewell will oversee Executive Chamber operations, as well as ethics and law enforcement matters. Ms. Lacewell formerly served as chief risk officer and counselor to Governor Cuomo where she built and implemented the first statewide system for ethics, risk and compliance in agencies and authorities.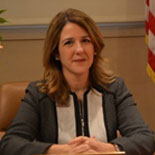 Miriam Soler Ramos, JD '02, Sworn in as Coral Gables City Attorney

At the November 14 City Commission meeting, members of the Commission unanimously appointed Miriam Soler Ramos as the new City Attorney. Ramos was sworn in November 27th by Mayor Raul Valdes-Fauli, in a ceremony at Commission Chambers.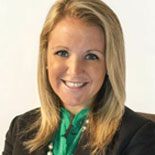 Lauren Spahn, JD '13, Profiled in MusicRow Magazine

Lauren M. Spahn spoke with MusicRow about hot topics affecting the music industry today, including concert safety since Las Vegas, sexual harassment, and negotiating the structure of modern-day co-ventures.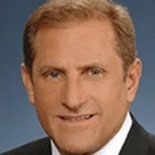 Jerry Bloom, JD '80, Named Planet Forward Board Member

Jerry Bloom is chair of Winston & Strawn LLP's energy, project development, and finance practice group. Mr. Bloom assists clients in structuring, financing, and developing energy infrastructure projects, including renewable, combined heat and power, and fossil-fuel generation.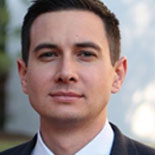 Vance Aloupis, JD '08, New Member of the Miami Herald CEO Roundtable

A graduate of the University of Miami and the University of Miami School of Law, Vance Aloupis is the CEO of The Children's Movement of Florida, one of the state's largest child advocacy organizations, with more than 50,000 members.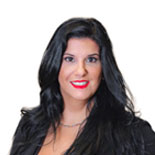 Danette Alfonso, JD '03, Featured in Hispanic Executive

Danette Alfonso speaks on Lennar's Recession Comeback, how the homebuilding company survived, and thrived, after the 2009 economic downturn.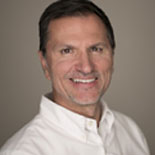 George Metanias, JD '87, New Leader for ReNew

Centennial-based company brings in new powerhouse CEO, Georgie Metanias, to increase the expansion throttle and bring life changing treatment to patients. ReNew today announced a new Chief Executive Officer is taking over the helm of this fast growing start-up.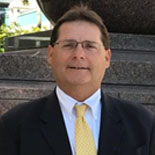 Jeffrey W. Johnson, JD '87, Installed as President of the Florida Defense Lawyers Association

Johnson Law Group's principal and founder, Jeffrey W. Johnson, was installed as the 51st President of the Florida Defense Lawyers Association (FDLA) during its Annual Meeting in River Ranch, Florida, on September 28, 2017.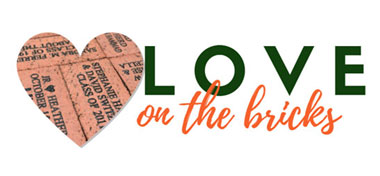 Love on the bricks is back and we are looking for couples to feature. If you met the love of your life while at MiamiLaw, email alumni@law.miami.edu to share your story. See featured couples here.
UPCOMING EVENTS
PAST EVENTS
Palm Beach Alumni Networking Event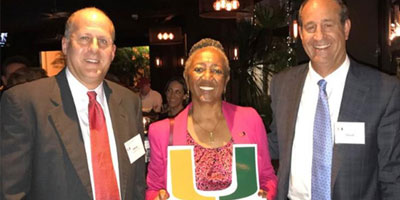 YAC Table of Eight with Leslie Jose Zigel, JD '95

Washington DC Alumni Networking Event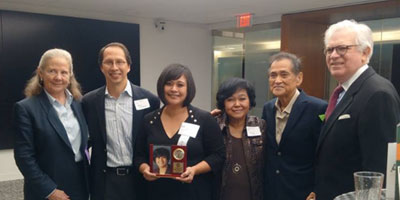 2017 Alumni Weekend & Homecoming:
8th Annual Homecoming Golf Tournament
Moot Court Board Alumni & Student Reception
Black Law Student Association Alumni Reunion Reception
Class of 1992 25th Year Alumni Reunion Reception
Class of 1997 20th Year Alumni Reunion Reception
69th Annual Law Alumni Association & Student Bar Association "Morning Spirits" & Homecoming Breakfast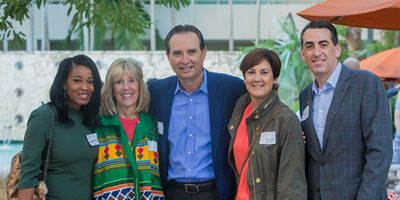 IN MEMORIAM


Dr. M. Lee Pearce, JD '66
University of Miami emeritus trustee M. Lee Pearce, an entrepreneur, business executive, philanthropist, physician-attorney, and classical music patron, passed away, he was 86.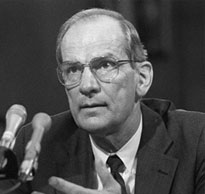 The Honorable Kenneth Ryskamp,JD '56
Kenneth Ryskamp, a federal judge who presided over cases in the U.S. Southern District of Florida for more than three decades, has died. He was 85.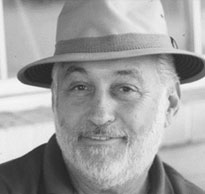 Stanley Ersoff, JD '61
Stanley Ersoff, who bred and raced the Grade I winner Charon and served as president for the Florida Thoroughbred Breeders and Owners Association, passed away earlier in the week at age 81.


Owen S. Freed, JD '59
Prominent Miami international law attorney Owen S. Freed died of natural causes during a trip to Bogotá, Colombia. He was 84.
CONNECT WITH US
Office of Development & Alumni Relations