AUGUST 2017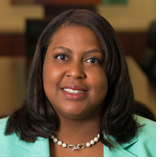 A message from Law Alumni Association President, Detra Shaw-Wilder, JD '94

Did U know? The University of Miami Law Alumni Association (LAA) was formed over 75 years ago on October 17, 1941. The LAA actively engaged with the law school and the legal community through initiatives such as the Law School Scholarship Fund; passage of the Legal Aid Bill; and providing air-conditioning for the Miami-Dade Courthouse – which was certainly needed to dispense justice during the Miami summers. There have been many changes in the LAA since its beginning and we have evolved in several ways, not the least of which is the number and diversity of our alumni. The LAA's commitment to the law school and the legal community, however, stands firm. Today, the LAA continues to make a positive impact through the active engagement and giving of our network of over 24,000 alumni.

We look forward to celebrating our alumni and reunion classes during our 2017 Homecoming Events and extend a warm welcome to you to participate in as many activities as possible including the 8th Annual Homecoming Golf Tournament, honoring Miami Law alumnus and legal legend H.T. Smith, Jr., JD '73 as the Tournament Legal Honoree and UM Hall of Famer and ESPN analyst, Jonathan Vilma, BBA '04, as Tournament Sports Honoree; a reception for Moot Court alumni; a reception for Black Law Student Association alumni; a class reunion reception for the classes of 1992 & 1997; and the 69th Annual Morning Sprits and Homecoming Breakfast. If you are interested in becoming a sponsor, fill in this form to receive the many great benefits of support. I hope to see you there!

Finally, we want to hear from U. As we look forward to celebrating the 100 year anniversary of the University of Miami, the LAA is embarking on a history project to gather stories and memories from our alumni network in advance of the anniversary celebrations. We look forward to gathering and sharing the stories that track the amazing growth and progress of Miami Law and our alumni. If you are interested in sharing your story, please visit this link.

Get Active. Get Engaged. Get Connected.
Get in the Game! Join your fellow alums compete against other firms and their Miami Law alumni for 100% participation giving to your alma mater.

Interested in participating? Questions? Contact us at alumni@law.miami.edu
ALUMNI MOVERS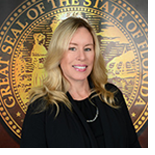 The Honorable Carroll J. Kelly, JD '89, is the 2017 recipient of the Chief Justice Award for Judicial Excellence

Miami-Dade County Judge Carroll J. Kelly, a leader in domestic violence, and judicial education, is the 2017 recipient of the Chief Justice Award for Judicial Excellence. Chief Justice Jorge Labarga presented the award to Judge Kelly at the Conference of County Court Judges of Florida.
Billboard's 2017 Top Music Lawyers: Leslie José Zigel, JD '95, & Horacio Gutiérrez, JD '98

Leslie José Zigel, Chair of the entertainment law group, Greenspoon Marder & Horacio Gutiérrez, General Counsel and Vice President of Business and Legal affairs, Spotify were amongst the Top Music Lawyers of 2017.
Alumni Profile: Roselyn Ramos, JD '08

Alumni profile on Roselyn Ramos, Foreign Service Officer of the United States Department of State.

"Success is no accident. It is hard work, perseverance, learning, studying, sacrifice and most of all, love of what you are doing." This is one of Roselyn Ramos' favorite quotes by soccer star Pelé.
Dennis Scholl, JD '81, named President and CEO of the ArtCenter/South Florida

Dennis Scholl, seasoned arts executive and entrepreneur will lead the pioneering arts organization into its next chapter at a pivotal time in its history, with a focus on creating a new cultural environment for Miami artists.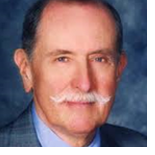 Miami Attorney Burton Landy, JD '52, Practicing for Over 65 Years as as Arbitration Pioneer

Burton Landy is a chairman and arbitrator in international arbitrations, an honorary Korean consul general, founder of organizations including the Florida International Bankers Association, the Miami International Arbitration Society and the defunct but famed Miami law firm Paul, Landy, Beiley & Harper.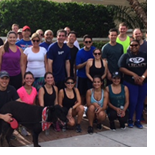 The Florida Bar's Young Lawyer Division Raised Funds for the Ervin A. Gonzalez Endowed Scholarship

The Florida Bar Board of Governors and Young Lawyers Division came together to host a 5k run after their meeting and raise funds for the scholarship which will be awarded to an outstanding student of Miami Law's Litigation Skills Program.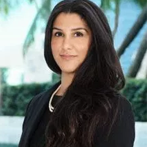 Arya Attari Li, JD '08 named "Woman On The Rise" by Dade County Bar Association

Arya Attari Li, an associate at Ver Ploeg & Lumpkin, has been named a "Woman on the Rise" by the Dade County Bar Association (DCBA). She received the honor at the DCBA's annual Women of Distinction Gala, held June 21 at The Rusty Pelican.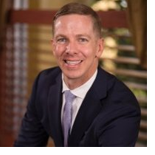 Andrew Pickett, LLM '09, has been appointed to the 18th Circuit Judicial Nominating Commission

Andrew Pickett, an attorney with Alpizar Law LLC, has been appointed by Governor Rick Scott to the 18th Circuit Judicial Nominating Commission for a term beginning March 31 and ending July 1, 2020.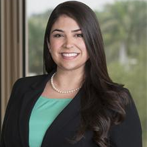 Jacqueline Costoya, JD '12 appointed to Florida Bar Committee

Jacqueline Costoya, an attorney with Kelley Kronenberg, has been appointed to the Media & Communications Law Committee of the Florida Bar.
MIAMI LAW LEGACY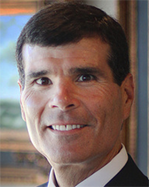 Ervin A. Gonzalez, JD '85 Endowed Scholarship Fund
Ervin Gonzalez was always eager to give back to his community and his profession, Ervin taught litigation and trial skills as an adjunct professor at the School of Law. To honor his memory and preserve his legacy, friends, colleagues and former classmates are establishing a fund in his honor to benefit a student of the Litigation Skills program. We invite you to join us by making a tax deductible contribution in his name.
Memorial Scholarship Funds
UPCOMING EVENTS
Dallas, Texas Law Alumni Reception
Tuesday, September 5, 2017
6:00 PM
RSVP
Kansas City, Law Alumni Breakfast
Thursday, September 7, 2017
7:30 AM
RSVP
3rd Annual Mindfulness in Law Retreat
September 15-17
Register
YAC Table of Eight with the Dennis Scholl, JD '81
Tuesday, September 26, 2017
7:30 PM
RSVP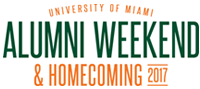 8th Annual Law Alumni Association Golf Tournament
November 1, 2017
11 a.m. Check – In
12 p.m. Tee-Off
5:30 p.m. Awards Dinner

Black Law Student Association Alumni Reception
November 2, 2017
6:00 PM
Moot Court Board Alumni & Student Reception
November 2, 2017
6:30 PM
Class of 1992 Reunion
November 3, 2017
6:00 PM
Class of 1997 Reunion
November 3, 2017
6:00 PM
69th Annual Morning Spirits
& Homecoming Breakfast
November 4, 2017
8:00 AM

RSVP to Homecoming Events
PAST EVENTS
IN MEMORIAM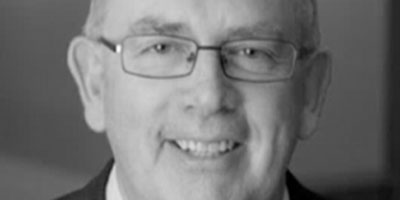 Frank E. Matthews, JD '81
Frank E. Matthews, a lawyer-lobbyist with Tallahassee's Hopping Green & Sams firm, died Thursday in Tampa after a "valiant battle against leukemia," the firm announced on its website.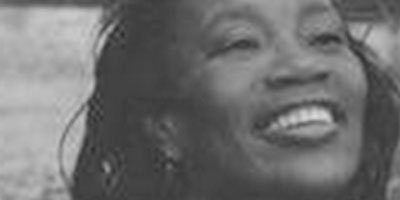 Frances Arzu, JD '93
Frances Arzu passed away the morning or July 4th after a long and courageous battle with metastatic breast cancer. Frances was a resident and attorney in Houston, Texas.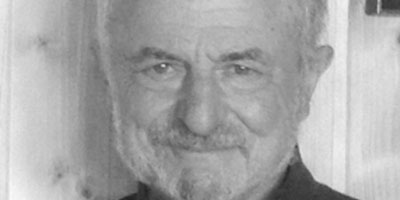 Miami circuit judge turned award-winning photographer Chuck Edelstein
The Honorable Charles Edelstein was a nationally acclaimed criminal justice consultant, former prosecutor, author, University of Miami law professor and photographer.
CONNECT WITH US
Office of Development & Alumni Relations