Dear Alumni,
Several months ago you received news from Miami Law describing a two year challenge grant awarded to the Health Rights Clinic from the Equal Justice Works-AmeriCorps, which funds two fellows who provide legal services to veterans. Because the number of post-war veterans is expected to increase significantly in the next decade, veterans' services organizations will not have the capacity or expertise to address more complex claims, or pursue appeals past the administrative process. The Health Rights Clinic is the first Medical-Legal clinic in the country to offer our veterans a focused, coordinated care model targeting unmet legal, medical, psychiatric and social support needs.
I am excited to report the two current fellows are Miami Law graduates and for the first quarter of their employment have had resounding success in their representation of veterans. In just three months, the fellows have taken on 114 separate legal cases for 60 low-income and disabled veteran clients. The work being done by our Equal Justice Works Veteran Legal Fellows is critical to helping our veterans successfully assimilate back into society while simultaneously reducing health care costs to the American taxpayer.
As an alumnus of the School of Law and a member of the Dean's Circle Committee, I have taken a profound interest in this challenge. I am seeking contributions from fellow Dean's Circle members to help those who have given so much and have asked for so little in return. I wouldn't be asking you to contribute to this worthy cause if I wasn't willing to also contribute. I have already made a gift of $5,000 towards this challenge.
Please join me and others in support of our veterans by renewing your membership to the Dean's Circle today. A gift of $1,000 or more will give you dual recognition in the Dean's Circle and the McLamore Society.
You can designate your Dean's Circle contribution to support this challenge online at www.law.miami.edu/alumni/challengegrant. You may also make checks payable to the University of Miami and mail to: Office of Alumni and Development, UM School of Law, P.O. Box 248087, Coral Gables, Florida 33124 or by phone at 1-866-99-UMLAW.
Thank you for your consideration in helping us to meet the challenge!
Very truly yours,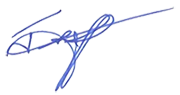 Jeffrey M. Fine, JD '67
Dean's Circle Committee
University of Miami School of Law Alumni Association
Having trouble reading this e-mail? View as a webpage.